K-12 Education Programs & Classroom Resources


NIA's Center for Integrative STEM Education focuses on the K-12 portion of the education continuum. Emphasizing research driven best practices for teachers and students, the Center and its partners design, develop, and advocate leading edge approaches to teaching and learning that inspire the next generation of the STEM workforce. The Center develops STEM resources that build authentic connections to standards-based curriculum utilizing 21st century teaching strategies delivered in varied media and formats.
Our team includes award-winning Educators-in-Residence, multi-media producers, and project managers who specialize in the creative and effective use of emerging technology to bring STEM alive in the classroom. Areas of expertise include project-based STEM challenges, professional development, multi-media production, and virtual world learning programs that build STEM relevance for teachers and students.
Current Formal and Informal Education Programs include: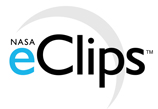 NASA eClips™: NASA eClips™ is an award-winning national educational program that provides short, relevant educational video segments designed to inspire and engage students by helping them see real-world connections to STEM education. NASA eClips offer unlimited flexibility in the classroom for timing, sequencing, and pacing of instruction to meet the needs of students and classroom instructors. The NASA eClips website includes video segments, educator guides, online teacher tools, and links to other approved NASA resources. Educational resources are aligned to national educational standards, including Next Generation Science Standards and Common Core State Standards for Math.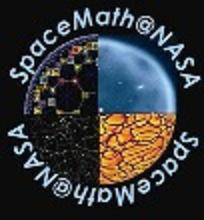 SpaceMath@NASA: NIA collaborates with Dr. Sten Odenwald, the creator of SpaceMath@NASA, to align NASA eClips™ video segments and educational resources with SpaceMath@NASA problems. This work organizes the two NASA resources into a STEM educational product for middle and high school teachers that supports real world, relevant constructivist learning. New alignments are posted monthly to both the NASA eClips™ and SpaceMath@NASA websites. NIA Educators in Residence are currently working with Dr. Odenwald in the creation of a pre-algebra/Earth science resource. NIA develops and implements best practice workshops and presentations using the paired educational resources developed within this partnership. Presentations in FY11 included NCTM regional, and NSTA and ISTE national conferences.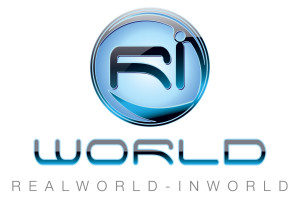 RealWorld-InWorld NASA Engineering Design Competition: The RealWorld-InWorld NASA Engineering Design Challenge is a unique education initiative for students in grades 7-12. It encourages them to explore and to build skills essential for successful STEM careers through two phases of project-based learning and team competition. In the RealWorld phase, teams of high-school-aged students and teachers/coaches work face-to face collaboratively as engineers and scientists. After exploring and designing solutions in the RealWorld phase, participants move InWorld to continue working in a 3D virtual universe. In this virtual environment, each newly-formed team uses 21st Century tools to refine designs and to create 3D models of the Webb telescope. Webb engineers visit and "chat" InWorld with participants throughout the challenge. The winning team receives scholarships and technology awards.
NIA Universe: Hosted by the National Institute of Aerospace, the NIA Universe is a unique collection of virtual worlds designed to explore and create science, technology, engineering, and mathematics (STEM) content and experiences. Using exciting Internet gaming and chat technology, NIA Universe is an interactive, synchronous environment that brings together students, teachers, and experts for collaborative, virtual interactions in an online world. NIA's Universe is filled with digital worlds created by and for K-12 schools, universities, NASA, and NIA partners to build and explore content and knowledge spaces without barriers of time or distance. Users from anywhere on the Internet (even outer space) can log in, become virtual beings (avatars) and explore our virtual spaces through collaborative, constructivist activities. These interactive, social environments engage students and adults in formal and informal educational settings. As a tool for collaborative and virtual interactions, this environment can be used for both synchronous and asynchronous activities. Download the browser and explore NIA Universe as a tourist!