Workshop on Nanomaterials for Aerospace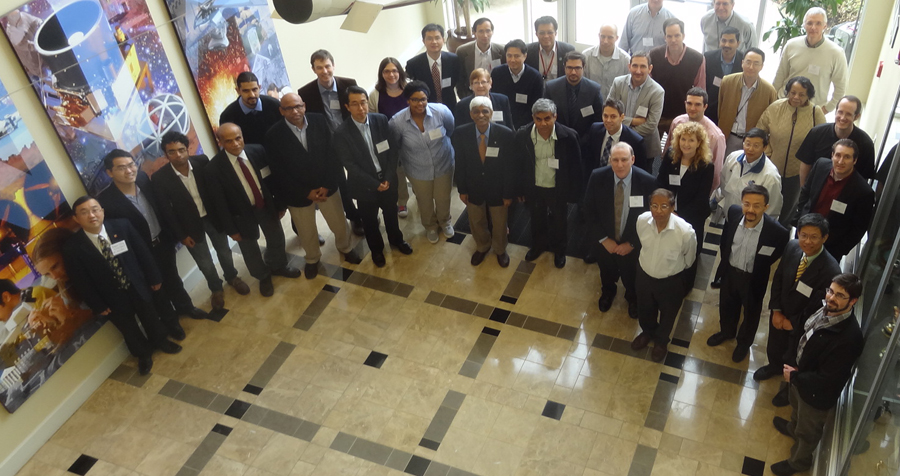 For the last two decades, there has been an increasing interest in nanomaterials (NMs) for a variety of applications including light weight structures, thermal management, nanosensors and nanoelectronics. During this period, researchers at NASA, NIA and the partner Universities have invested considerable amount of effort in the basic scientific study of NMs as well as their applications for aeronautical and space activities. This one day workshop is aimed to bring together the "Thought Leaders" from all our NIA partners.
The NASA members will present their current activities and their long range plans. It is planned to have one or two presentations from each partner institute highlighting research activities on nanomaterials and their plans for expansion through collaborations within the NIA consortium. The partner institutes are also encouraged to bring several posters on all their NM activities which will be displayed all through the day.
Near the end of the workshop, the attendees will be divided into four groups to focus on specific areas listed below and the group leaders will summarize the output of their deliberations. The meeting will adjourn with a brief summary and plan for future meetings. It is hoped that this workshop will be the starting point of identifying areas and possible partners across the NIA consortium members for large scale multi-University project proposals. Depending on the need, semi-annual or annual workshops will be planned.
The topic areas of this workshop will cover both experimental and theoretical aspects of synthesis, processing of NMs for applications for aerospace and include but not limited to the following:
Nucleation and growth of NMs; scale up possibilities
Nanomanufacturing; Integration of micro-nano systems
Purification and processing of NMs; Dispersion control
Characterization of NMs for qualitative and quantitative analysis
Applications for mechanical reinforcement, weight reduction and tribology
Nanoelectronics and nanosensors; Mutlifunctional materials
Thermal management and heat transfer
Applications in energy production, storage and transmission
EHS aspects of NMs, toxicology and remediation