NIA Associate Research Fellow Completes NASA/NOAA FIREX-AQ Field Campaign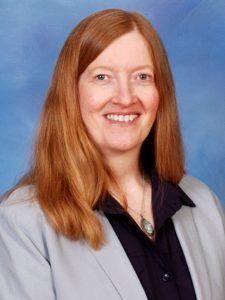 Dr. Carolyn Jordan, Associate Research Fellow at the National Institute of Aerospace (NIA), recently wrapped up a trip with the NASA/NOAA FIREX-AQ field campaign to study wildfire smoke. Dr. Jordan deployed with NASA's Mobile Aerosol Characterization (MACH-2) ground-based laboratory where they measured aerosol optical, microphysical and chemical properties, along with a few key gas-phase tracers. Dr. Jordan and Bruce Anderson (PI), from the NASA Langley Aerosol Research Group (LARGE), were joined by collaborating scientists from Christopher Newport University, Brown University, and the University of New Hampshire.
Sampling was coordinated with other ground-based mobile labs from NASA Goddard's Aeronet team and the Aerodyne Mobile Lab (from Billerica, Massachusetts), along with airborne laboratories flown by NASA (the DC-8 and ER-2) and NOAA (two Twin Otters). The field campaign ran for six weeks and sampled smoke from a diverse set of fires in Idaho, Montana, Washington, Utah, Arizona, and Oregon.
For more about the campaign see this feature story from NASA's Earth Science News Team.