H.G. Heinrich Parachute Systems Short Course
May 31 – June 5, 2020
Sheraton-Norfolk Waterside
777 Waterside Drive
Norfolk, VA 23510
Course Objective
The H.G. Heinrich Short Course presents a systems approach to the design and engineering of parachute systems. The course will focus on the needs of engineers from government and industry who monitor the development of recovery systems; and of engineers who design decelerator systems and oversee their fabrication. Case studies of the design of aerodynamic decelerators and related components will be presented. Hands-on exercises on parachute systems design will be assigned and discussed. These exercises will involve the use of laptop computers.
Course Materials
Each participant should bring (or share) have a copy of  T. W. Knacke's The Parachute Recovery System Design Manual.  You can order a copy through us at the price of $55, and pick it up at the Short Course. For the latter, it is necessary to check this option on the registration form. Additional handout material will be provided during the lectures. Please bring your laptop computer if possible, as most of the lecture notes will be on a DVD or flash drive.
Dress Code
Business casual for civilians, and pertinent uniform for military personnel.
Course Prerequisites
Participants should be familiar with aerospace system design and college-level aerodynamics.
Who Should Attend
Professional engineers and scientists working in all branches of the aerospace industry, the armed forces, and academia. No prior experience with parachute hardware or design is required.
Language
All presentations will be given in English.
Venue
The course will be at the Sheraton-Norfolk Waterside Hotel in Norfolk, Virginia. This hotel is located on the waterfront, with every room offering a view of the busy harbor. A block of rooms has been reserved at the discounted conference rate of $96 plus tax per night. The rooms will be held until May 1, 2020. Rooms may be reserved by calling toll-free 1-888-627-8042 and asking for the group block "NIA Parachute Short Course," or by accessing the booking link through the button below.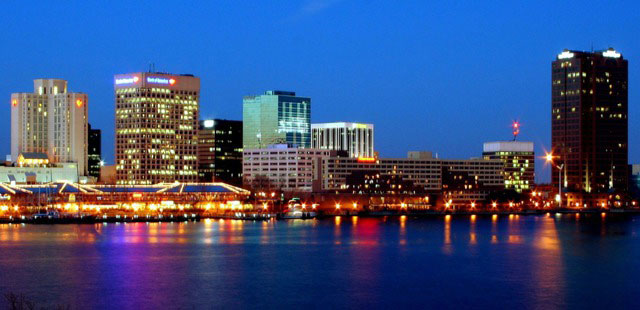 Sunday, May 31
5 p.m.-7 p.m.
Monday, June 1
8 a.m.-Noon; and 1:30 p.m.-4:30 p.m.
Monday, June 1
7 p.m. @ Todd Jurich's Bistro - 150 W. Main St., Norfolk, VA 23510
Tuesday, June 2
8 a.m.-Noon; and 1:30 p.m.-4:30 p.m.
Wednesday, June 3
8 a.m.-Noon; and 1:30 p.m.-4:30 p.m.
Thursday, June 4
8 a.m.-Noon; and 1:30 p.m.-4:30 p.m.
Friday, June 5
8 a.m.-Noon

Registration
The standard course tuition for this 5-day short course will be $1,800. The fee includes course registration, course material, morning and afternoon refreshments and Monday night dinner. Registration may be done either online with credit card payment or by mail with check payment.
The deadline for registration is May 15, 2020. If you have registered already and need to cancel, a full refund will be returned minus a $100 administrative fee. After May 1, the refunded amounts will be less depending upon the fees imposed by the hotel. Full-time undergraduate or graduate college students will receive a 50% tuition discount and current members of the AIAA ADS Technical Committee will receive a 20% tuition discount. A registration-paying organization, company, government lab or university sending three or four employees will receive a 10% discount; or a 20% discount if sending five or more.
All international participants should use the mail-in registration.
Registration Check-In
Registration check-in will be held from 5 p.m.-7 p.m. on Sunday, May 31  in the Registration Desk Area in the hotel lobby. Please know that if you are unable to check-in during this time, check-in materials will be available to you on the morning of Monday, June 1. The lectures are expected to end at noon on Friday, June 5.
Topics 
The topics covered in the course will include
Canopy Design
Case Studies
Computer Simulation
Construction Methods
Definitions and Nomenclature
Deployment Processes
Design Project
Drag Area Control
Flight Mechanics
Gliding Parachutes
Parachute Materials
Parachute Types and Applications
Steady and Unsteady Aerodynamics
Supersonic Parachutes
Testing: Data Analysis and Instrumentation
Low-cost solutions for parachute testing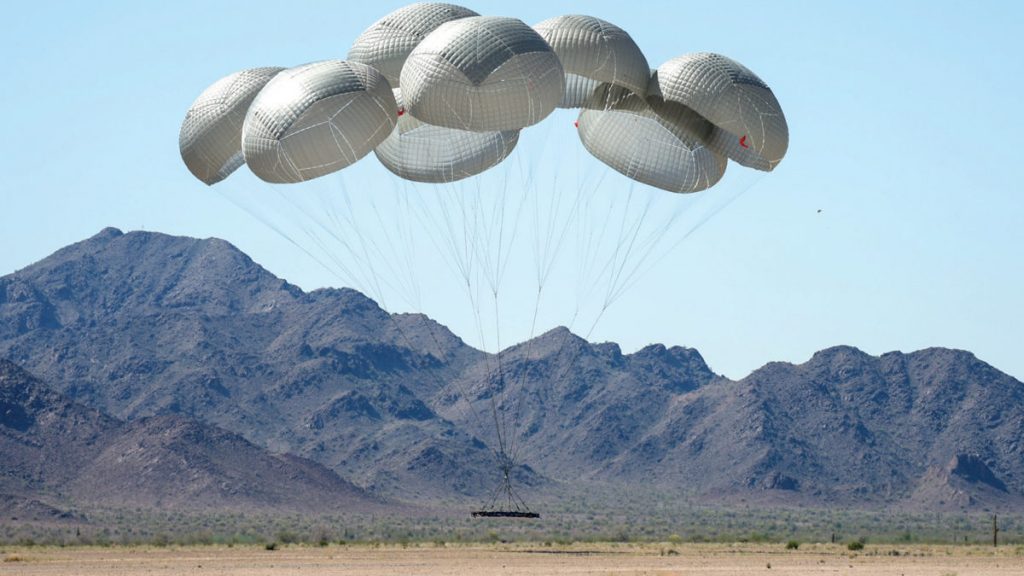 Speakers
Elsa Hennings – Senior Systems Engineer, Escape, Parachute and Crash-worthy Division, Naval Air Warfare Center (retired)
Travis Fields – Associate Professor, School of Computing and Engineering, University of Missouri-Kansas City
Juan Cruz – Senior Engineer, Exploration Systems Engineering Branch, NASA Langley Research Center
John Underwood – Principal Engineer, Vorticity Ltd.
John Watkins – Principal Engineer, Pioneer Aerospace Corporation, Safran Electronics & Defense, Parachute USA Corp
Jean Potvin – Professor, Department of Physics, Saint Louis University
Contact
If you have any questions about this Short Course, please contact Mary Catherine Bunde at (757) 325-6731.