K-20 Educational Outreach and Programs
NIA's team of STEM education specialists, Educators-in-Residence, media specialists, and program managers deliver signature regional and national programs to advance STEM literacy and inspire the next generation of engineers and scientists.
Award-winning educational outreach covers the continuum of education through programs that capture early fascination with science, technology, engineering, and math; feed that interest through the formative years; and share exciting discovery and innovation to audiences across the nation.
Educator training through pre-service and in-service professional learning experiences
K-12 student engagement through formal and nonformal integrative STEM learning programs
Teacher internships through local Educators-in-Residence programs
Development of web-based digital learning assets
Higher education and university student engagement through rigorous engineering challenges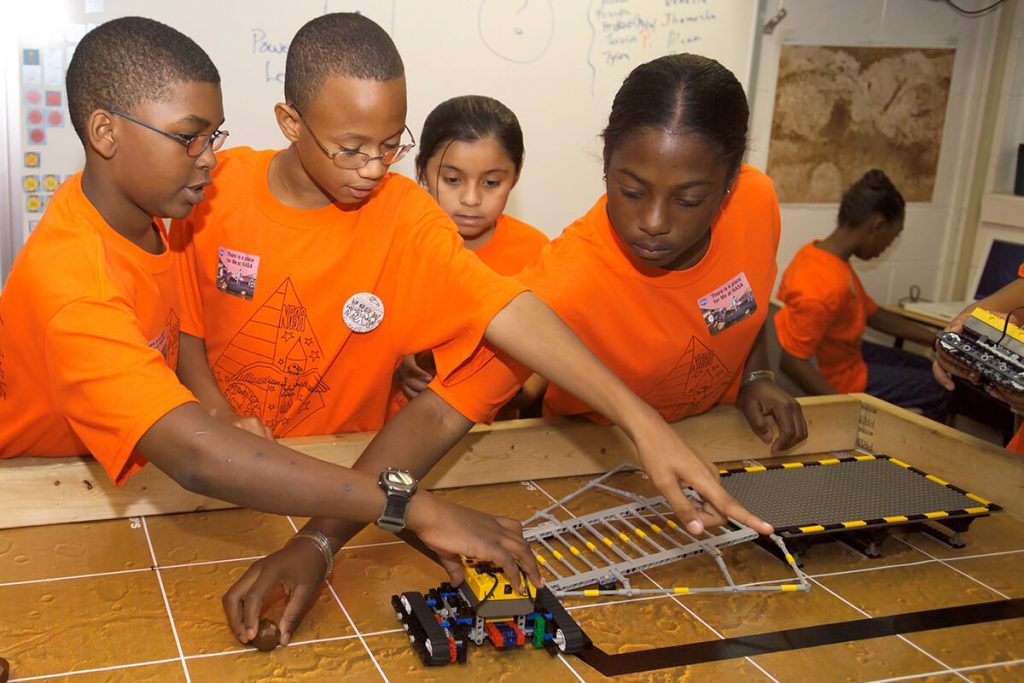 K-12 EDUCATION PROGRAMS
NIA's Center for Integrative STEM Education focuses on the unique needs of the K-12 formal and nonformal STEM learning community.
HIGHER EDUCATION PROGRAMS
NIA provides university level engineering design challenges, graduate level coursework in Integrative STEM Education, and Internship-Mentorship programming.
Program Director
Shelley Spears, Director of Educational Outreach and Programs
Questions?
Contact shelley.spears@nianet.org
or
(757) 325-6732.