Annual Reports, Brochures and Bookmarks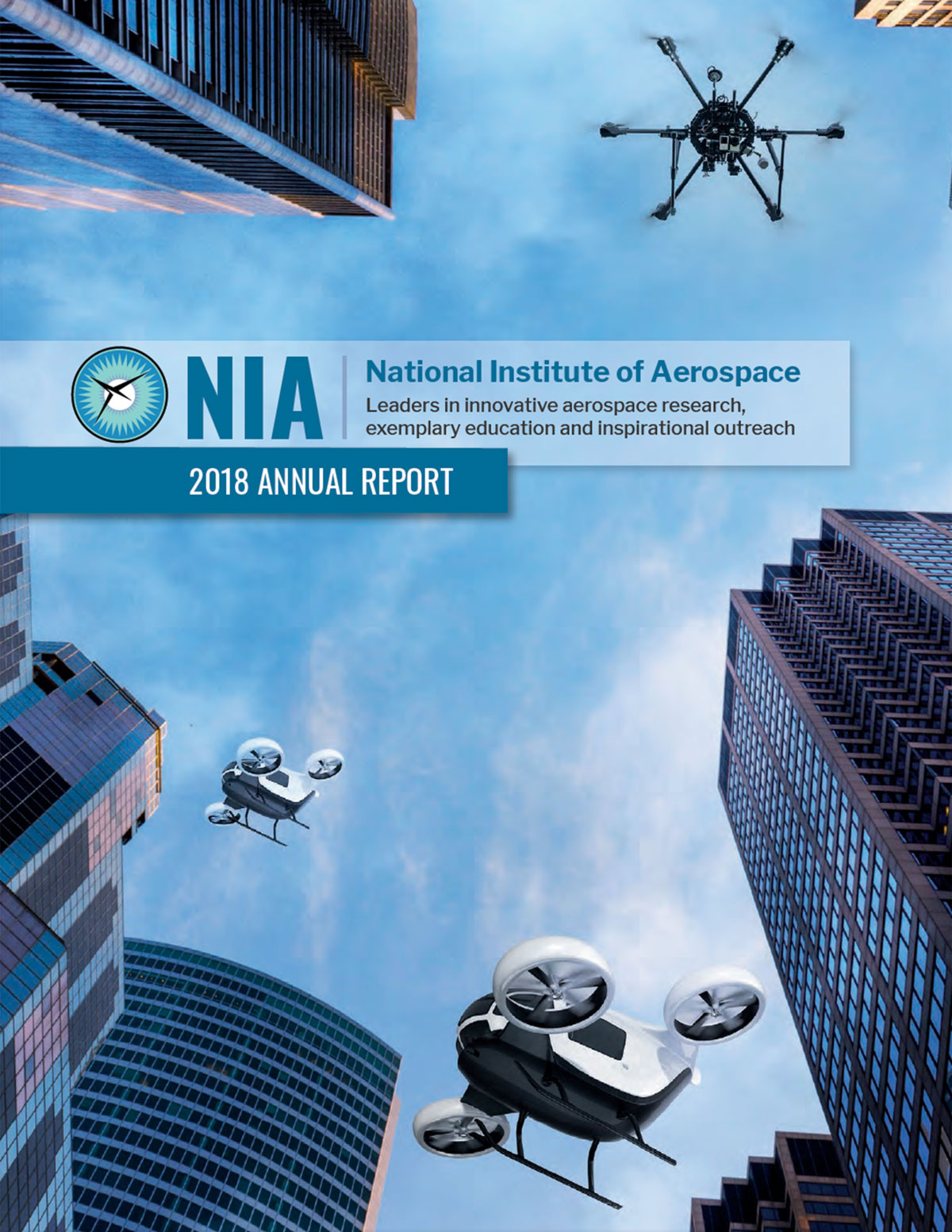 The National Institute of Aerospace (NIA) is a 501(c)3 nonprofit research, graduate education, and outreach institute established in 2002 to support NASA's Langley Research Center (LaRC). NIA collaborates with NASA, other government agencies and laboratories, universities, and industry to conduct leading-edge research and technology development in space exploration, aeronautics, and science. In addition, NIA offers a broad, multi-university graduate education program and award-winning outreach.

In this annual report you will learn about some of our recent accomplishments and see why "Innovative Research, Exemplary Education, and Inspirational Outreach" has become the trademark of NIA over the past 16 years.
About NIA Research - Bookmarks